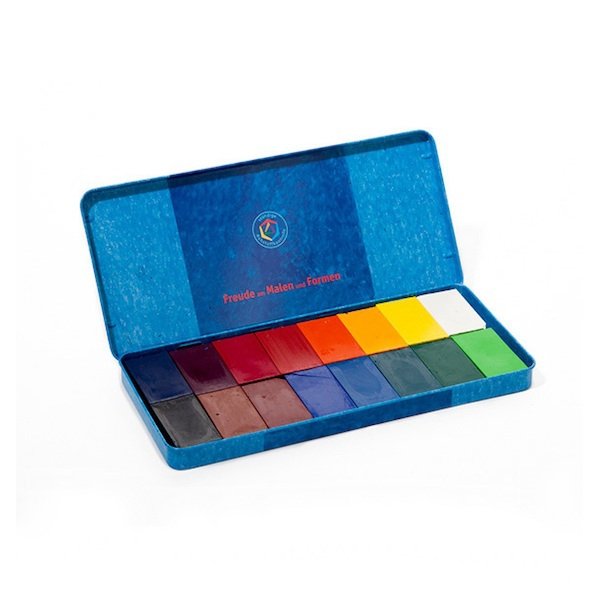 Stockmar Wax Block Crayons - 16 in a tin
Regular price $33.00 Sale
Stockmar wax crayon sticks and blocks are the most vibrant and durable crayons we have found. Their popularity among parents, teachers, and children (of course) keep them on our best sellers list year after year.
The Stockmar wax block crayons are ideal for smaller children, as they fit a child's hand particularly well. Older artists enjoy using the blocks, too, as they can easily apply color to a large surface, or use the edge of the block to paint fine lines.
This set of 16 colors is housed in an attractive sturdy tin.
These blocks are an ideal replacement for traditional crayons.
Imported from Germany.
All ages
Tin is 8 x 3.63 x .63 inches; Each crayon is 1.63 x 1 x .5 inches