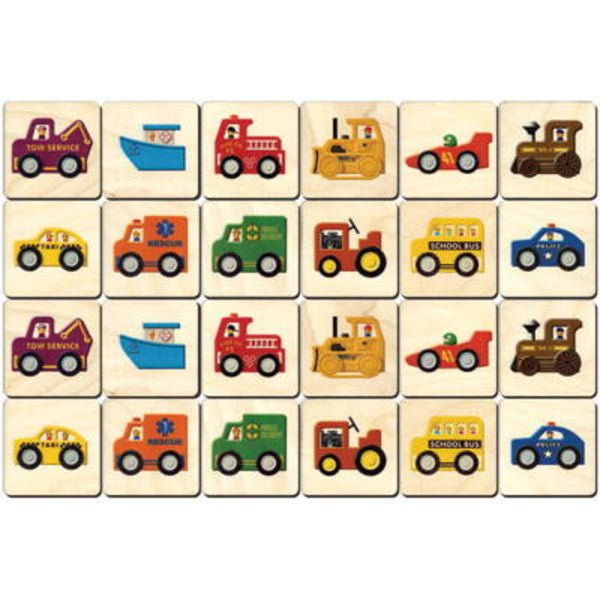 Vehicle Memory Tiles
Regular price $29.00 Sale
Vehicle Memory Tiles is our take on the classic Concentration game.
Kids will have fun matching their favorite vehicle...whether it be a tow truck or a delivery truck there are plenty of matches to make.
Vehicle Memory Tiles comes with 24 tiles (12 pairs) with a brightly colored vehicle image on one side and the Maple Landmark logo on the other.
Each tile measures 2-1/2" square by 1/8" thick and is cut from high quality birch plywood.
A cloth pouch for storage and instructions are included.
Made in the US.
Ages 3+