We deliver high-quality natural toys for babies and young children.
Because your little one deserves only the best.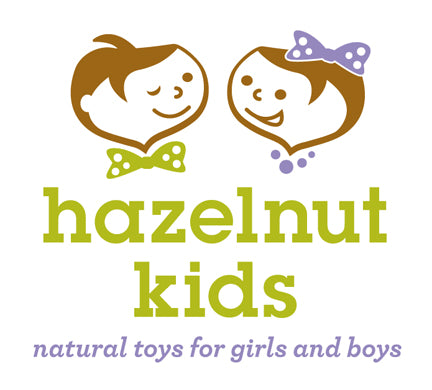 When it comes to filling your child's toy box or buying the perfect lovey for your baby to be, the options are seemingly endless. But if you care about keeping these playthings natural and non-toxic — and supporting a business owned by a mom wanting to make things better for other caregivers — you've come to the right place.
At Hazelnut Kids, we've made sure that our products are completely safe so when they decide to sneak a taste of whatever toy they've got a hold of, you don't have to worry. 
And for your young explorers, we offer the best brands of heirloom-quality, Waldorf-inspired wooden toys (calling all Grimm's toys fans!) that bring open-ended, imaginative play for generations to come.
It's Time to Play
Partners for Good
With every purchase, you're helping us support these important organizations who are doing the vital work to keep our communities — and our planet — healthy for our children.