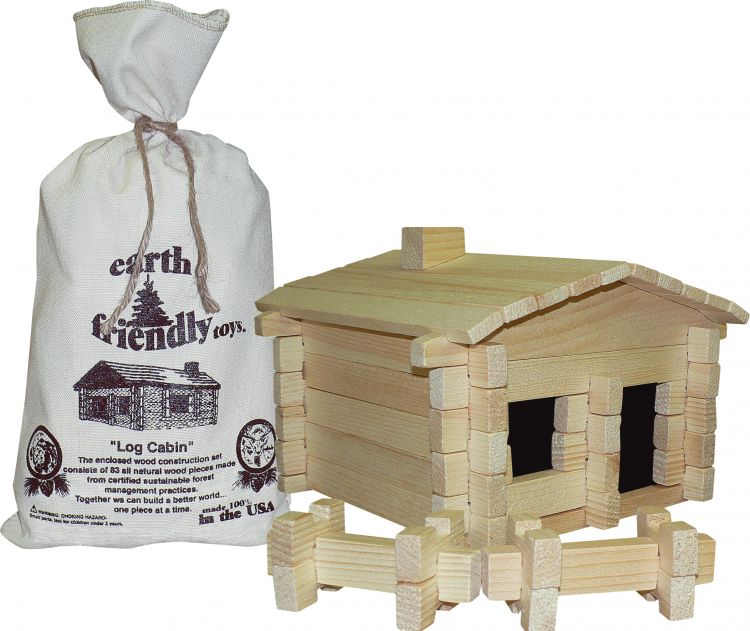 Earth Friendly Cabin
Regular price $20.00 $15.00 Sale
We love these wooden building sets from Roy Toy's Earth Friendly line. They are perfect for the young (or not-so-young!) builder and can be enjoyed as a quiet independent activity or along with a friend or two.
These sets are all-natural and made from tumbled pine that comes from sustainable forest management practices.
The easily interlocking pieces require no tools or glue, just plenty of creativity and imagination.
Construct your own cozy log cabin with this 83-piece set that comes complete with assembly directions and is packaged in a canvas storage bag.

Ages 3+ choking hazard