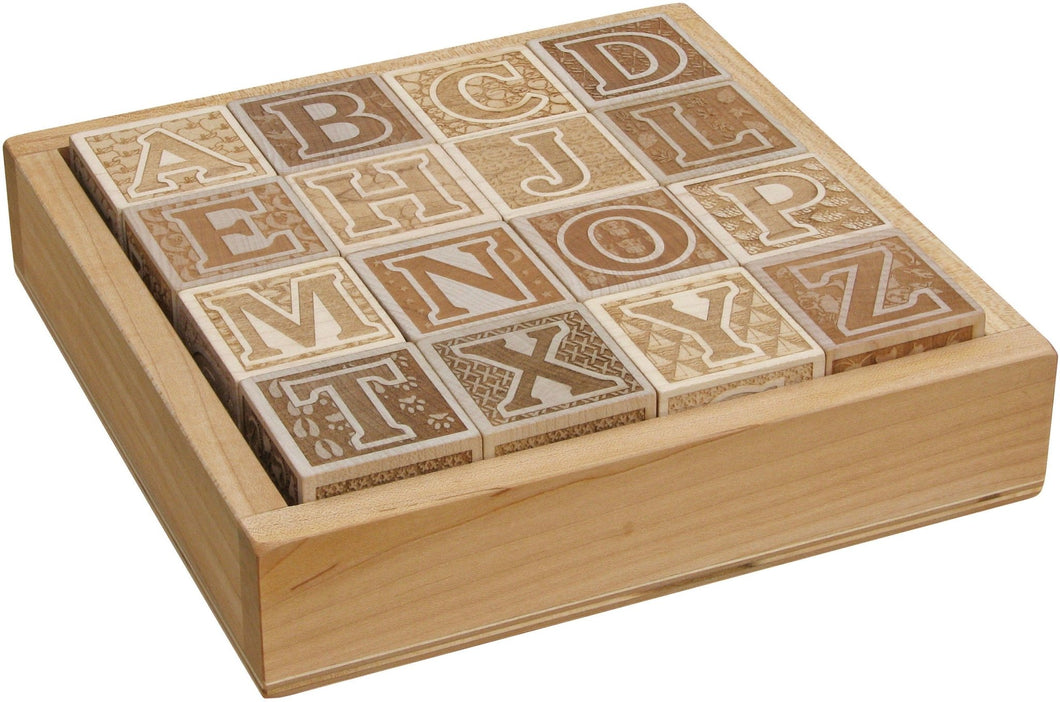 Engraved ABC Blocks with Tray
Regular price $128.00 Sale
This set of sixteen elaborately engraved Natural ABC Blocks with Maple Tray is indeed an heirloom set.
Crafted from locally sourced, sustainably harvested maple hardwood, each block is a 1.75" cube with simple clean letter designs against densely detailed backgrounds.
Blocks are completely natural with no finish.
Wooden storage tray measures approximately 8.6" square by 1.75" deep.
Dimensions
8.6" x 1.9" x 8.6"
Made in USA