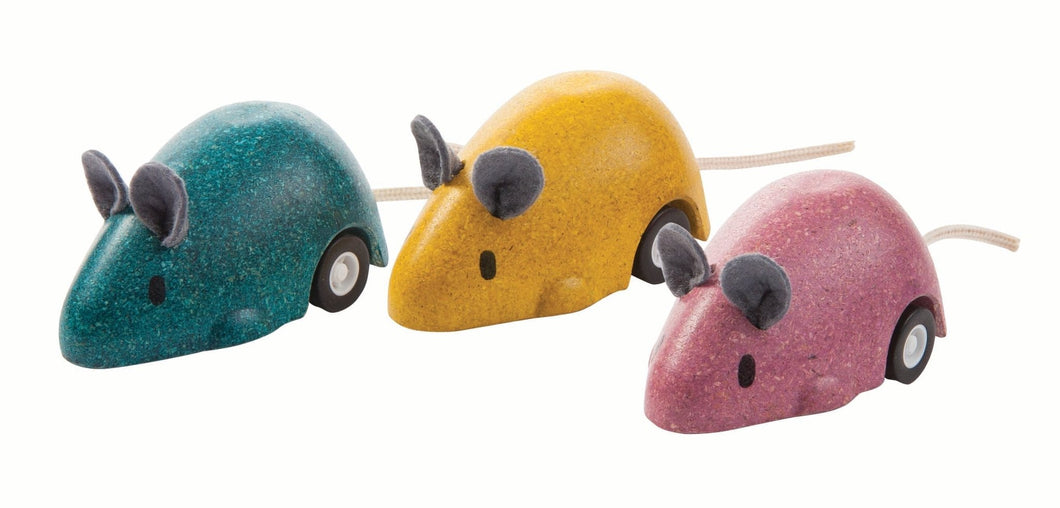 Plan Toys Moving Mouse
Pull the mouse back and watch him run!
Sure to charm and fascinate your child.
Your choice of blue, yellow, or pink.
Made of sustainable rubber wood. The tail is leather and the tires are rubber and plastic. Colors are made with vegetable dye.

For ages 3 plus years.

Dimensions: 1.7" x 5" (including tail) x 1.3"