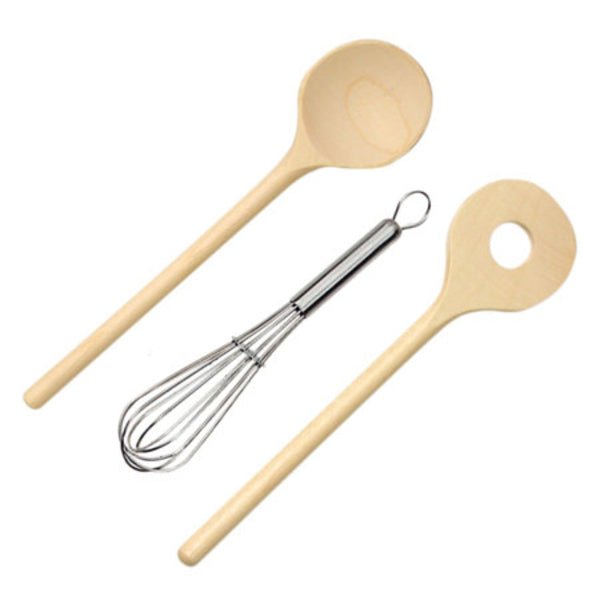 Whisk Set
Regular price $10.00 Sale
Glückskäfer makes darling play kitchen products for little hands!
Can be used in their play kitchen, or when they are a little helper in the real kitchen.
This 3 piece whisk set includes two wooden spoons and one munchkin sized whisk.
Your little one will be armed and ready for any recipe with this lovely set!
Imported from Germany.
Ages 3+
Utensils approximately 7 inches long