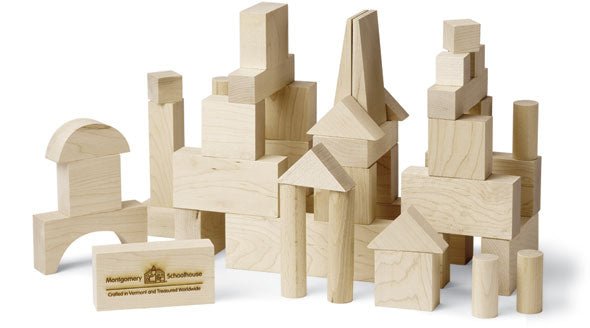 Wooden Junior Builder Blocks - 41 pcs
Regular price $75.00 Sale
Crafted from locally sourced, sustainably harvested maple hardwood, the Junior Builder Set of Montgomery Schoolhouse building blocks contains 41 pieces in 11 different shapes.
The base block unit is 1" and each dimension of all blocks is a multiple of 1" so blocks can be stacked cleanly and uniformly.
Each set comes in a sturdy box for storage.
Made in the US.
Ages 1+